Advertising has a very simple purpose: to sell. However like any industry, it has become more and more sophisticated over the years. Modern advertising sells a product not merely by advising the customer why they want something, it can build a whole brand image.
Automotive manufacturers have dived into advertising with big budgets and healthy imaginations, with some really quite spectacular results. Some of them are particularly memorable and entertaining:
Jaguar's British Villains
Playing up to the brand's supposed Britishness with alacrity, this James Bond-esque commercial for the F-Type Coupe was first shown during 2014's Superbowl competition in the US, before making its way to international screens. It trots out the regular British villain tropes with tongue firmly in cheek, complete with cups of tea, and making use of some pretty respectable British acting faces in Sir Ben Kingsley, Mark Strong and Tom Hiddleston. It's rather cool and the cars look fabulous.
Mercedes-Benz's Magic Body Control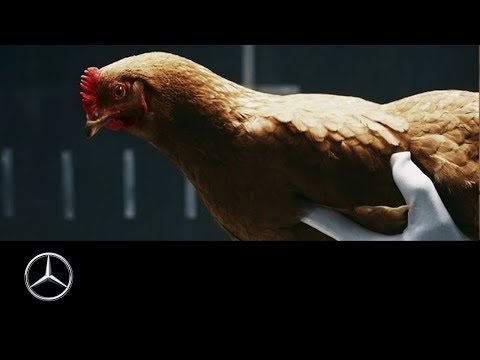 It's ridiculously simple. Mercedes has used a bunch of chickens grooving to Diana Ross to demonstrate the concept of lower body movement with the upper remaining stable, but it's the rhythmic, 'Upside Down' soundtrack that makes the ad so hypnotic. The car doesn't even put in an appearance but the ad puts the point across perfectly: 'Stability at all times.' Indeed.
Audi's RS6 Avant boxing match
Audi sends its message just as clearly as Mercedes did with this ad, but enlists some very macho sensibilities to do so. The ad shows a boxing match but focuses on the referee and the control he has, rather than the power of the pugilists, a point made clear by the tagline 'power from a less obvious place.'
Skoda's Not Your Everyday Family Car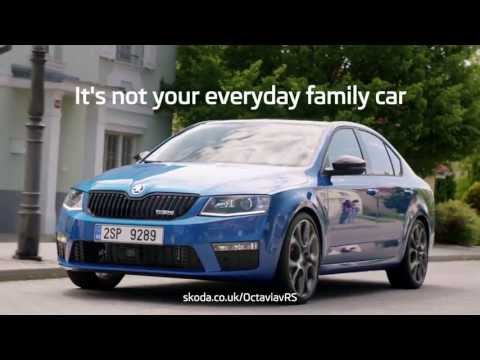 This colourful ad plays upon Skoda's ordinariness, making a virtue of understated excellence. Everything around the Skoda Octavia vRS is bigger and bolder, but the car's simple elegance, modern technology and sparkling performance elevate it above the obvious - that seems to be the idea, anyway. It's a treat for the eyes in a rather cartoonish way.
Fiat 500L's The Motherhood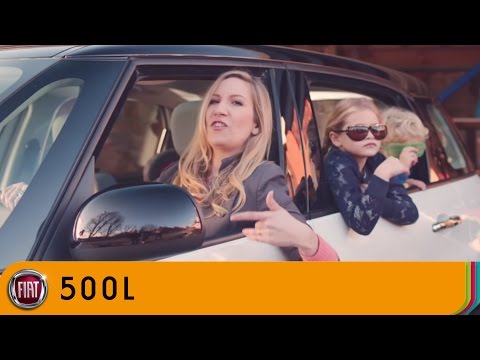 This ambitious effort is more of a short film than an advert and, with references to expressing breast milk, episiotomy stitches, itchy thongs and faking orgasms, it's not for the faint hearted. However, it is very clever and original, featuring a rap all about the 'joys' of motherhood and how it changes life. Once again the car is only a background extra but the idea seems to be that the Fiat 500L can cope with all the horrors listed.